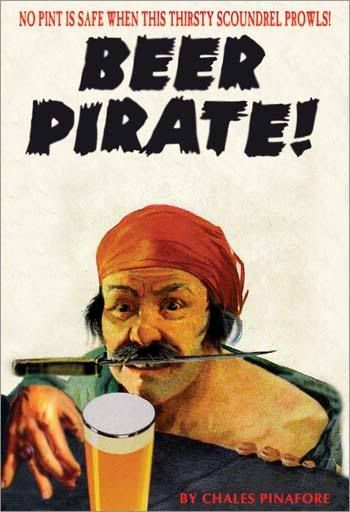 Grab your eye patches, peg legs and hornpipes, International "Talk Like a Pirate" Day is Sept. 19 and Clipper City Brewing Co. is celebrating the holiday at the brewery by forcing people to look ridiculous in exchange for alcohol.
Featuring music from — of course — The Salty Dog Band, the shindig will debut the release of this year's batch of Clipper City's Winter Storm ale…but the catch is it's only available to attendees dressed in pirate garb, so get cracking now on your costume.
If you don't want to look like a bilge rat (and if you don't know what that means you really need to keep reading) luckily there are a plethora of Web sites devoted to the topic of walking and talking like a pirate.
Talklikeapirate.com promises to give "your conversation a swagger, an elán, denied to landlocked lubbers." If you want to go all-out, Dresslikeapirate.com offers everything from French coats to treasure chests. And if you want to impress your pirate friends by dropping some knowledge, the Golden Age of Piracy would be a good resource to check out.
So have fun shivering your timbers and "arrr"ing 'til your throat is sore but be careful not to hornswaggle your bartender out of her tips or ye won't be welcome back. Tickets, which include a Heavy Seas Pint Glass and beer samples, are $15 in advance or $20 at the door.
LIZ FARMER, Business Writer 
×
Enjoy This Free Article.
We Have 2 More For You.
All You Need To Do Is Register To Receive Your 2 Additional Free Articles.